Header photo: Mrs. P
Here is the link to Mrs. MacDonald's Once Upon A Shoe photos:
https://photos.app.goo.gl/LWwEpXJ8UzGZsJE02

Important Notes & Reminders…
Need more information?  Feel free to email Patty Pontarelli

Please join us to learn more about this important topic.
Childcare will be provided!
Click here to RSVP
RHEd Talks Presents: "Anxiety in Students"
A two-part mini series exploring the effect of anxiety on students and their families
This coming Tuesday (March 6)–Part 2: Special screening of the acclaimed documentary film Race to Nowhere: The Dark Side of America's Achievement Culture (details below)

---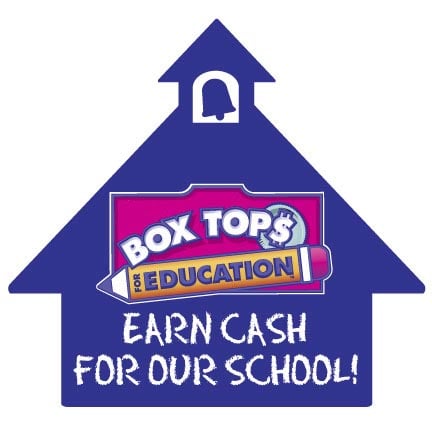 The Final Spring Box Tops Challenge Count is In!
The Lower School Spring challenge was to collect 750 Box Tops and the final count is…1007!!! Preschool-5th grade students will receive a special Spring "thank you" after March Break. Kudos to all of our Lower School students and families who made the effort to See it and Clip it for RHS!  

---
Calling All Volunteers for World Cultures Week!
Please contact Trixie Dumas, tdumas@rockyhill.org, if you available to help prepare for this week's World Cultures Week.

---
Take a Look…

Parents as Learners…
Gain insight into your child's social-emotional and academic experiences.
A great way to recognize and discuss the similarities and differences of our cultures while having fun…
Traditional children's games in the Philippines
---
Mindful Moment…
Mindfulness has found a positive, peaceful, and valuable niche within our Lower School community.

Whether traveling or enjoying a stay-cation, remember to be present in each moment…
7 Mindful Travel Tips for a More Meaningful Trip
How to be Mindful on Vacation
Top 4 Mindfulness Tips to Traveling with Kids
---
This Week…
Catch a glimpse of what's happening in Lower School!
Admissions Visitors
Wednesday: Prekindergarten half-day visit
Thursday: Kindergarten day visit
---
RHEA this week!
Thursday: By-the-Bay Theater Grades 3-5 (3:15-5:00) Final class!
Special culminating performance for families at 4:30 p.m. in the Middle School Commons (Hale)
---
Lower School Fan Club  Go Mariners!
Boys Varsity Basketball Team in the
New England (NEPSAC) Class D Championship!
Sunday, March 4
1:00 p.m. | Clark University, Kneller Athletic Center: 57 Downing St. Worcester MA.

---
Welcome to World Cultures Week & the Philippines!
Monday, March 5-Friday, March 9
A special schedule will be in place this week for Preschool-5th Grade students.  Classroom Teachers and Virtuosos have planned a week of activities and special experiences focused on the Philippines and its culture. Special performances have been scheduled throughout the week, as well. Be sure to ask your child about the activities each day.  At the end of the week, each student will bring home a Philippines book highlighting the week's events! Feel free to share any Philippines-related items for our "museum" being set-up by Trixie Dumas in Perkins Hall. It will be a "look with eyes only" museum, and items will be returned on Friday.
"Compassionate Coins" Drive
This week, we will also have a "Compassionate Coins" drive to raise funds for Lingkod Timog, a non-profit organization based in Middletown, RI, which provides educational, medical, and cultural life enrichment activities to needy areas in the Philippines, as well as strengthening relations between the United States and the Philippines.  A jar will be placed in Perkins Hall for those who would like to contribute.  Thank you!
---
World Cultures Week Performance
Chet–Philippine Singers
Tuesday, March 6
Morning | Middle School Commons in Hale
---
Please join us!
RHEd Talks Presents: "Anxiety in Students"6:30 p.m. | Flynn Lecture Hall
Part II: Viewing & Discussion of the Film
Race to Nowhere
Tuesday, March 6
6:30 p.m. | Flynn Lecture
Special screening of the acclaimed documentary film Race to Nowhere: The Dark Side of America's Achievement Culture. Called one of the "10 Education Documentaries You Don't Want to Miss," RTN features stories of students across the country who have been pushed to the brink by over-scheduling, over-testing, and the relentless pressure to achieve. The film has been screened in more than 7,000 schools, universities, cinemas, hospitals, corporations, and community centers, and we are honored to be able to bring it to the RHS community.

---
Lower School Gathering
Wednesday, March 7
8:25 a.m.-8:45 a.m. | Perkins Hall Blue Room

---
World Cultures Week Performance
Melanie Martin–Philippine Dancers
Wednesday, March 7
1:45 p.m.-2:15 | Sharpe Gymnasium
---
RHEA Theatre-by-Bay Performance for Families
"Once Upon a Shoe"
Thursday, March 8
4:30 p.m. | Middle School Commons in Hale

---
World Cultures Week Culminating Event
Friday, March 9
Filipino Luncheon
11:45 a.m.-12:10 p.m. | Campbell Center
Hermosa Festival
1:00 p.m.-3:00 p.m.  2:00 Dance Performance | Sharpe Gymnasium

---
Looking Ahead…
Save the date, more details to come!

Wishing all Lower School families a safe, restful and fun-filled break!
RHS Closed for March Break
Monday, March 12 thru Monday, March 26
Classes Resume
Tuesday, March 27
---
Rocky Hill School Student Competencies
Rocky Hill School is committed to developing bold learners, prepared to navigate a complex and changing world.
The eight Student Competencies serve as fundamental learning goals we believe will prepare our students for success. A Rocky Hill Student is a Navigator, Critical Thinker, Citizen, and Communicator, who is Innovative, Self-Aware, Ethical, and Globally-Minded.
---
Download the free RHS Mobile App!
Download Rocky Hill School's new mobile app from the iPhone App Store or Google Play. This free app is full of useful information and features! Click here to learn more