Header photo: Mrs. P

Did you know…?
Students got into the spirit of the 100th Day of School (see Header photo also).


2nd grade students are learning about " la mariposa" in Spanish.


3rd, 4th and 5th grade students have been using "sound boxes" (created by Mr. L) while recording books for their Project Based Learning project.


5th graders created a Random Acts of Kindness Board where all Lower School students can post ways they will demonstrate kindness, as well as the kind actions of others.


4th grader, Luke Lehouiller, broke the school record of being the first to make the PE Bouldering Challenge.

---
Important Notes & Reminders…
Need more information?  Feel free to email Patty Pontarelli

Special Thanks!!
Our sincere thanks to all who helped make our class Valentine's Day celebrations such a nice time for our students.  We also offer our sincere appreciation to the PTL for the wonderful treats provided for faculty last Tuesday, as well to our students and families for the many Valentines we received!

---
Jump Rope for Heart Update!
$5609.00 was raised for the American Heart Association by Lower School families! Though Sue Wood is no longer collecting donations at school, any remaining contributions may be made at http://www.heart.org/jump.

---
Please Join Us!
Click here to RSVP for one or both of the "Anxiety in Students" evening presentations!
RHEd Talks Presents: "Anxiety in Students"
A two-part mini series exploring the effect of anxiety on students and their families
Join Jessica Kaplan, LICSW on February 27, for an interactive evening dedicated to answering questions about how anxiety affects our children's minds, bodies and behaviors. Participants will learn to identify common triggers, and ways to help children cope, both in and outside of the home.
On March 6 we present a special screening of the acclaimed documentary film Race to Nowhere: The Dark Side of America's Achievement Culture. Called one of the "10 Education Documentaries You Don't Want to Miss," RTN features stories of students across the country who have been pushed to the brink by over-scheduling, over-testing, and the relentless pressure to achieve. The film has been screened in more than 7,000 schools, universities, cinemas, hospitals, corporations, and community centers, and we are honored to be able to bring it to the RHS community.
---
Calling All Volunteers!
Please contact Trixie Dumas, tdumas@rockyhill.org, if you available to help prepare for World Cultures Week.
Library volunteers are always welcome, as well! Please contact our Librarian/Technology Integrator, Darshell Silva, dsilva@rockyhill.org. We appreciate your time and help!

---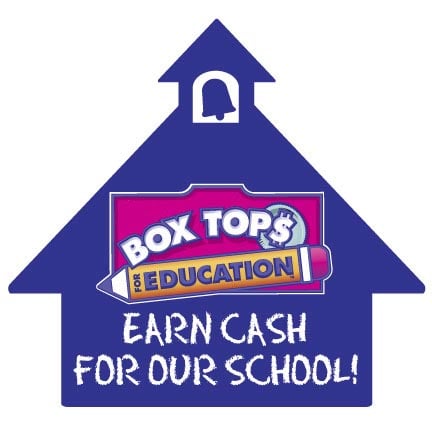 Spring Box Tops Deadline is One Week Away!
February 26th is the collection deadline for the Spring Box Tops due March 1st. The Lower School Spring challenge is 750 Box Tops, and 649 have been collected so far! Please keep the box tops coming our way.  See it and Clip it for RHS!

---
Take a Look…

Parents as Learners…
Gain insight into your child's social-emotional and academic experiences.

Learn about Harvard University Graduate School of Education's  Project Zero research on the value of  "thinking routines"…
Think Better 

---
Mindful Moment…
Mindfulness has found a positive, peaceful, and valuable niche within our Lower School community.
Guided meditation practices can help children and teens focus on the the positive aspects of their day…
Mindful Kids Practice: Coming Back to the Positive
---
This Week…
Catch a glimpse of what's happening in Lower School!
Rocky Hill School Closed
in Observance of Presidents' Day & Head of School's Holiday
Monday & Tuesday, February 19 & 20

---
Faculty Professional Development Day–No Classes for Students
Wednesday, February 21
Classes resume Thursday, February 22
---
Admissions Visitors
Thursday: Nursery, 3rd grade & 4th grade day visits
Friday: Nursery day visit
---

RHEA this week!
Thursday: Theatre-by-the-Bay Grades 3-5 (3:15-5:00)

---
Viewing of "Screenager–Growing Up in the Digital Age"
Thursday, February 22
6:30 p.m.-8:00 p.m. | St. Michael's Country Day School, Newport
Click here for more details and to register.
---
Lower School Fan Club  Go Mariners!
Here is our Middle and Upper School Athletics schedule for this week:
Thursday: Middle School Girls Basketball 3:45 & 4:45 p.m.
Friday: Boys Varsity Basketball SENE Semifinals 4:00 p.m.
Saturday: Boys Varsity Basketball SENE Final 2:00 p.m.
---
Upper School Musical All-School Preview
Into the Woods
Friday, February 23
2:15 p.m.-3:15 p.m. | Campbell Center
---
Looking Ahead…
Save the date, more details to come!

Please join us!
RHEd Talks Presents: "Anxiety in Students"
Part I: Jessica Kaplan, LICSW
Tuesday, February 27
6:30 p.m. | Flynn Lecture Hall
Part II: Viewing & Discussion of the Film
Race to Nowhere
Tuesday, March 6
6:30 p.m. | Flynn Lecture

---
Spring 2018 Artist-In-Residence,
ALEX AND ANI, Design Challenge
The ALEX AND ANI designers will return to Rocky Hill School on February 28 for our All-School Meeting to announce the winning designs!
Participating students across all divisions have been given the opportunity to design and render a 2D charm that represents one of the eight Rocky Hill School student competencies (see Competencies below). The ALEX AND ANI design team will serve as design mentors and judges, and ultimately select the top three designs for each competency.
The Lower School Challenge: Design ideas have been submitted for a charm inspired/influenced by the Rocky Hill School Core Competencies.The top design per competency from grades 3-5 will be chosen and 3D printed into prototypes.This was a voluntary contest open to Rocky Hill students in grades 3 – 5 (with a separate contest for Middle and Upper School students).
Details available from Trixie Dumas.
---
Lower School World Cultures Week
Monday-Friday, March 5 – 9
More details to come! WCW Coordinator is Trixie Dumas.

---
Rocky Hill School Student Competencies
Rocky Hill School is committed to developing bold learners, prepared to navigate a complex and changing world.
The eight Student Competencies serve as fundamental learning goals we believe will prepare our students for success. A Rocky Hill Student is a Navigator, Critical Thinker, Citizen, and Communicator, who is Innovative, Self-Aware, Ethical, and Globally-Minded.
---
Download the free RHS Mobile App!
Download Rocky Hill School's new mobile app from the iPhone App Store or Google Play. This free app is full of useful information and features! Click here to learn more