Header photo: Mrs. P.
Did you know…?
Señora Maguire-Rambo taught the Preschool students a penguin song in Spanish!
Raina & Sofia keep on singing!
Parachute play in PE helps 1st grade students learn to work together!
1st grade PE

2nd, 4th & 5th grade students sang "Head and Shoulders Knees and Toes" in Chinese at our school-wide Chinese New Year celebration.  4th grader, Sabrina Chen, also taught the song to our kindergarten students!

2nd grade students are participating in a number of "tech events" to help the explore tech-related activities they can use in their classroom. The project has an Olympic theme, so they will be earning "medals" as they complete different tasks. They're up for the challenge and going for the Gold!
Miss Emily is a trained opera singer and shared her wonderful talent, and a few facts about opera singing, with students in grades 3-5!
4th grade students are posting their research of famous African Americans all around RHS in celebration of  Black History Month. Take a look around campus!



In Mrs. Silva's Library class, 5th grade students created and sent a video about RHS to students in China, as part of the International School Library Month (ISLM) Bookmark Exchange Project!

---
Important Notes & Reminders…
Need more information?  Feel free to email Patty Pontarelli

Our Heartfelt Thanks!
Thanks to the thoughtful generosity of our Lower School families, over $5000.00 was raised for the American Heart Association! 

---
Registration underway!
RHEd Talks Presents: "Anxiety in Students"
A two-part mini series exploring the effect of anxiety on students and their families
Join Jessica Kaplan, LICSW on February 27, for an interactive evening dedicated to answering questions about how anxiety affects our children's minds, bodies and behaviors. Participants will learn to identify common triggers, and ways to help children cope, both in and outside of the home.
On March 6 we present a special screening of the acclaimed documentary film Race to Nowhere: The Dark Side of America's Achievement Culture. Called one of the "10 Education Documentaries You Don't Want to Miss," RTN features stories of students across the country who have been pushed to the brink by over-scheduling, over-testing, and the relentless pressure to achieve. The film has been screened in more than 7,000 schools, universities, cinemas, hospitals, corporations, and community centers, and we are honored to be able to bring it to the RHS community.
Click here to RSVP for one or both of the "Anxiety in Students" evenings.
---
Ready for Recess?
We want to be able to get our students outside for our daily recess times whenever possible, so please be sure your child has appropriate outerwear.  It will be great to have snow/rain jackets, pants and boots on hand when the ground is wet or even if there is a slight layer of snow.  Unless the temperature or windchill prohibit us, we will be heading outdoors each day!
---
Allergy Alert!
As we look forward to Valentine treats this coming week, please keep in mind that we are a nut-free campus.  Be sure to always check labels of packaged items to ensure nuts are not listed in the ingredients. Since other allergies may also exist, providing a list of ingredients would be greatly appreciated. Thank you for supporting this important health policy!

---
Calling All Volunteers!
Please contact Trixie Dumas, tdumas@rockyhill.org, if you available to help prepare for World Cultures Week.
Library volunteers are always welcome, as well! Please contact our Librarian/Technology Integrator, Darshell Silva, dsilva@rockyhill.org. We appreciate your time and help!

---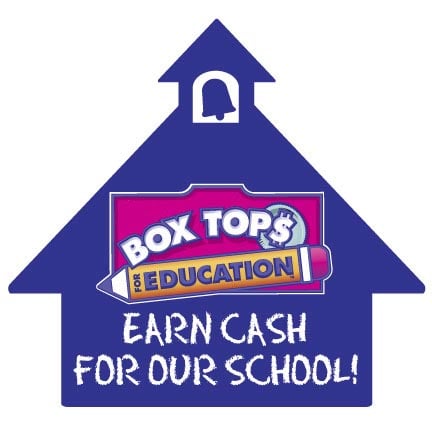 Up for the Challenge? See it and Clip it for RHS!
Please keep the box tops coming our way. All box tops collected will be applied to our Lower School spring box tops challenge totals! 

---
Take a Look…

Parents as Learners…
Gain insight into your child's social-emotional and academic experiences.

Throughout our Lower School, students in every grade are developing their speaking and listening skills as they develop into effective communicators. Center for Responsive Schools Executive Director, Lora Hodges, sees speaking as a "critical skill in the language of learning."
Teaching Students to Speak Confidently
---
Mindful Moment…
Mindfulness has found a positive, peaceful, and valuable niche within our Lower School community.

Mr. Laurent's 4th Grade students know that mindful moments need not be passive.  Their "mind break" will certainly make you smile…and hopefully get you on your feet to enjoy a mindful moment of your own!
 Click here and get dancing!

---
This Week…
Catch a glimpse of what's happening in Lower School!
Admissions Visitors
Monday: Pre-kindergarten (twins!) & 5th grade day visits
Wednesday: 5th grade day visit
Thursday: Nursery day visit
Friday: Kindergarten & 4th grade day visits
---
RHEA this week!
Monday: Felt Crafts 5-8 (3:15-4:30)
Tuesday: Baking & Crafts Grades K-5 (3:15-4:30)
Toy Hack Club Grades 3-5 (3:15-4:30)
Wednesday: Pottery Grades 1-5 (3:15-4:30)
Thursday: Full Steam Ahead Grades 2-5 (3:15-4:30)
Theatre-by-the-Bay Grades 3-5 (3:15-5:00)

---
Lower School Fan Club!
Here's the home game schedule for our Middle & Upper School Mariners:
Monday: Boys' Varsity Basketball (Senior Game!) 4:00
Tuesday: Middle School Boys Basketball 3:30 & 4:30
Wednesday: Girls' Varsity Basketball 4:30
---
Submission Deadline for Spring 2018 Artist-In-Residence,
ALEX AND ANI, Design Challenge
Monday, February 12
Participating students across all divisions have been given the opportunity to design and render a 2D charm that represents one of the eight Rocky Hill School student competencies (see Competencies below). The ALEX AND ANI design team will serve as design mentors and judges, and ultimately select the top three designs for each competency.
The Lower School Challenge: Design a charm inspired/influenced by the Rocky Hill School Core Competencies.The top design per competency from grades 3-5 will be chosen and 3D printed into prototypes.This is a voluntary contest open to Rocky Hill students in grades 3 – 5. There is a separate contest for Middle and Upper School students.
Design submission deadline: no later than Monday, February 12
Students may use any medium and will work on this on their own time, not in Art class. All entries must be in a finished form to be considered.
The ALEX AND ANI designers will return to Rocky Hill School on February 28 for our All-School Meeting to announce the winning designs!
Details available from Trixie Dumas.

---
Sproutel Prototype Project
Monday & Tuesday, February 12 (Focus Group)
& 13 (Prototype Design Group)
Details provided by Traci Fairchild.
With an overwhelming response to once again participate in the innovative work of  Hannah Chung, Lower School students representing grades K-5 have been assigned to Focus and/or Prototype Design Groups for the development of an interactive plush toy designed to comfort children experiencing stress!
---
5th Grade Girls' Lunch Group with Traci Fairchild
Tuesday, February 13
11:45 a.m.-12:10 p.m. | Campbell Conference Room
---
All-School PTL Evening Meeting
Tuesday, February 13
6:30 p.m.-8:00 p.m. | Flynn Lecture Hall
All parents are encouraged to attend! Agenda will include PTL business; Hear from Dr. Tracy and other administrators about how Rocky Hill School is "on the move!" There will also be an opportunity for Q&A and lively discussions around all divisions. Childcare will be provided; Study space will be available for older students.
Wednesday, February 14
---
Valentine's Day Classroom Celebrations
Wednesday, February 14
Details provided by Classroom Teachers and Class Parents
---
Lower School Gathering
Wednesday, February 14
8:25 a.m.-8:45 a.m. | Perkins Hall Blue Room

---
ACE Biweekly Reports
Wednesday, February 14

---
Kindergarten Queen of Hearts Tea Party
Wednesday, February 14
Morning | Kindergarten Classroom
---
5th Grade Boys' Lunch Group with Traci Fairchild
Wednesday, February 14
11:45 a.m.-12:10 p.m. | Campbell Conference Room
---
Happy 100th Day of School!
Friday, February 16

---
Kindergarten Swim Session II
Friday, February 16
1:30 p.m.-3:00 p.m. | Absolute Fitness, East Greenwich
Contact Sue Wood for details.

---
Looking Ahead…
Save the date, more details to come!

Rocky Hill School Closed
in Observance of Presidents' Day & Head of School's Holiday
Monday & Tuesday, February 19 & 20

---
Faculty Professional Development Day–No Classes for Students
Wednesday, February 21
Classes resume Thursday, February 22
---
Please join us!
RHEd Talks Presents: "Anxiety in Students"
Part I: Jessica Kaplan, LICSW
Tuesday, February 27
6:30 p.m. | Flynn Lecture Hall
Part II: Viewing & Discussion of the Film
Race to Nowhere
Tuesday, March 6
6:30 p.m. | Flynn Lecture
Click here to RSVP

---
Lower School World Cultures Week
Monday-Friday, March 5 – 9
More details to come! WCW Coordinator is Trixie Dumas.

---
Rocky Hill School Student Competencies
Rocky Hill School is committed to developing bold learners, prepared to navigate a complex and changing world.
The eight Student Competencies serve as fundamental learning goals we believe will prepare our students for success. A Rocky Hill Student is a Navigator, Critical Thinker, Citizen, and Communicator, who is Innovative, Self-Aware, Ethical, and Globally-Minded.
---
Download the free RHS Mobile App!
Download Rocky Hill School's new mobile app from the iPhone App Store or Google Play. This free app is full of useful information and features! Click here to learn more