Header photo: Nancy Maguire-Rambo
Did you know…?
Take a peek at the following videos to learn more!
Our By-the-Bay Preschool students studied penguins:
Preschool Penguin Project
Our kindergarten students are skip counting in math:
Kenzie counts by 2s
Our 4th graders designed and created a kid's website:
Smith's Castle Kid's Website
---
Important Notes & Reminders…
Need more information?  Feel free to email Patty Pontarelli
No Nuts, Please!
While we thoroughly enjoy birthday treats and special celebratory snacks, please keep in mind that we are a nut-free campus.  Be sure to always check labels of packaged items to be sure nuts are not listed in the ingredients. Since other allergies may also exist, providing a list of ingredients would be greatly appreciated. Thank you for supporting this important, life-saving policy!
---
Volunteers Needed
If you haven't already done so, please contact Sue Wood (swood@rockyhill.org) if you are available to lend a hand at our Jump Rope for Heart event this Friday, February 9.
Library volunteers are always welcome, as well! Please contact our Librarian/Technology Integrator, Darshell Silva (dsilva@rockyhill.org). We appreciate your time and help!
---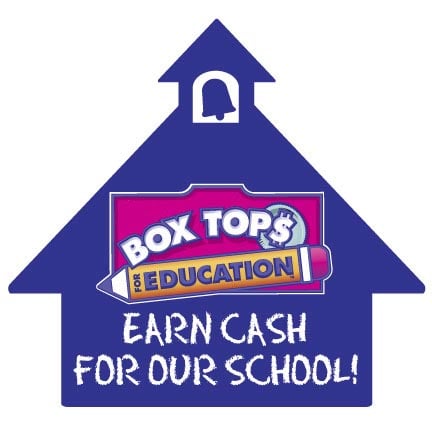 Up for the Challenge? See it and Clip it for RHS!
Please keep the box tops coming our way. All box tops collected will be applied to our Lower School spring box tops challenge totals! 

---
Take a Look…

Parents as Learners…
Gain insight into your child's social-emotional and academic experiences.

As educators, we have seen first hand the long standing research supporting the significant role play has on social emotional, physical and creative development. According to psychiatrist and pioneer play researcher, Stuart Brown (National Institute for Play), Play is More Than Fun…It's Vital!
Recent related articles:
Taking Playtime Seriously
8 Ways to Help Older Kids Develop a Sense of Imagination
---
Mindful Moment…
Mindfulness has found a positive, peaceful, and valuable niche within our Lower School community.
During their daily literacy center time, 1st grader, Finn, used letter cubes (and developmental spelling) to create his own sentence, "We love to be minfl," which he proudly shared with his teacher, Mrs. Lee.  Finn then propped the cubes up at his table, where he said it would remind him to take a breath, when he felt he needed one. Such a tribute to the effort teachers, and students, are putting into understanding and applying mindfulness!
With Finn's "mantra" in mind, learn some repetitive phrases that can help children (and adults) stay calm and avoid reacting vs. responding in more stressful situations.
Mindful Mantras for Kids


---
This Week…
Catch a glimpse of what's happening in Lower School!
Admissions Visitors
Monday: 3rd & 5th grade day visits
Tuesday: Nursery & 3rd grade day visits
Wednesday: Kindergarten day visit
Thursday: Pre-kindergarten day visit (twins)
---
RHEA this week!
Monday: Felt Crafts 5-8 (3:15-4:30)
Tuesday: Baking & Crafts Grades K-5 (3:15-4:30)
Toy Hack Club Grades 3-5 (3:15-4:30)
Wednesday: Pottery Grades 1-5 (3:15-4:30)
Thursday: Full Steam Ahead Grades 2-5 (3:15-4:30)
Theatre-by-the-Bay Grades 3-5 (3:15-5:00)

---
Fan Club in Action!


Our 5th graders have had a fabulous time supporting our Middle and Upper School basketball teams, which has been greatly appreciated by our Mariners. All students are welcome!  Refreshments are available through our PTL Booster Club. Proceeds support our athletic and drama programs.
Here's the home game schedule for this week:
Monday: Middle School Girls' Basketball 5:00 p.m.
Tuesday: Middle School Girls' Basketball 3:30 p.m.
& Middle School Boys' Basketball 4:30 p.m. 
Thursday: Middle School Girls' Basketball 3:45 p.m. & 4:45 p.m.
Friday: Boys' Junior Varsity Basketball 4:00 p.m.
---
Wear Your Favorite Sports Team Jersey!
Monday, February 5
Whether cheering on the Patriots or the Eagles, or even another team/sport of choice, Lower School students and faculty are invited to wear their favorite sports team jersey!
---
Welcome to First Grade, Oscar & Oliver!
Monday, February 5
Our first graders are thrilled to welcome two new friends to their class…guinea pigs, Oscar & Oliver!  Feel free to stop by to meet them!

---
Global School Play Day
Wednesday, February 7
Recognizing and celebrating the value of unstructured play in child development!
http://www.globalschoolplayday.com/

---
Lower School Gathering
Wednesday, February 7
8:25 a.m.-8:45 a.m. | Perkins Hall Blue Room

---
5th Grade RHS Impact Project Luncheon with Dr. Tracy & Ms. Diane Rich
Thursday, February 8
11:30 a.m. | Campbell Conference Room
Collaborative student groups will present their research and project ideas that they feel will positively impact RHS, including a Terrapin Turtle Reserve, more field trips, an Equestrian Team, and Lower School recess opportunities at the Waterfront.

---

Jump Rope for Heart Culminating Event
Friday, February 9
9:30 a.m. K-2
10:00 a.m. Middle School demonstration
& 10:30 Grades 3-5 | Sharpe Gymnasium
Please submit donation envelopes by Wednesday, February 8, so totals can be calculated and shared with the representative from the American Heart Association at Friday's event. Also, students should wear clothes that are good for jumping, i.e. not skirts that the rope can catch on, and so on.
Details provided by Sue Wood.

---
RHS Chinese New Year Celebration
Sponsored by Ming Shen's
Upper School Mandarin Students
Friday, February 9
2:00 p.m.-3:00 p.m. | Sharpe Gymnasium

---
Kindergarten Swim Session II
Friday, February 9
1:30 p.m.-3:00 p.m. | Absolute Fitness, East Greenwich
Contact Sue Wood for details.

---
Looking Ahead…
Save the date, more details to come!
Submission Deadline for Spring 2018 Artist-In-Residence,
ALEX AND ANI, Design Challenge
Monday, February 12
Participating students across all divisions have been given the opportunity to design and render a 2D charm that represents one of the eight Rocky Hill School student competencies (see Competencies below). The ALEX AND ANI design team will serve as design mentors and judges, and ultimately select the top three designs for each competency.
The Lower School Challenge: Design a charm inspired/influenced by the Rocky Hill School Core Competencies.The top design per competency from grades 3-5 will be chosen and 3D printed into prototypes.This is a voluntary contest open to Rocky Hill students in grades 3 – 5. There is a separate contest for Middle and Upper School students.
Design submission deadline: no later than Monday, February 12
Students may use any medium and will work on this on their own time, not in Art class. All entries must be in a finished form to be considered.
Details available from Trixie Dumas.

---
Sproutel Prototype Project
Monday & Tuesday, February 12 & 13
Details provided by Traci Fairchild.
With an overwhelming response to once again participate in the innovative work of  Hannah Chung, Lower School students representing grades K-5 have been assigned to Focus and/or Prototype Design Groups for the development of an interactive plush toy designed to comfort children experiencing stress. More to come!
---
All-School PTL Evening Meeting
Tuesday, February 13
6:30 p.m.-8:00 p.m. | Flynn Lecture Hall
All parents are encouraged to attend! Agenda will include PTL business; Hear from Dr. Tracy and other administrators about how Rocky Hill School is "on the move!" There will also be an opportunity for Q&A and lively discussions around all divisions. Childcare will be provided; Study space will be available for older students.

---
Valentine's Day Classroom Celebrations
Wednesday, February 14
Details provided by Classroom Teachers and Class Parents
---
Rocky Hill School Closed
in Observance of Presidents' Day & Head of School's Holiday
Monday & Tuesday, February 19 & 20
No Classes for Students for Faculty Professional Development Day
Wednesday, February 21
Classes resume Thursday, February 22
---
Rocky Hill School Student Competencies
Rocky Hill School is committed to developing bold learners, prepared to navigate a complex and changing world.
The eight Student Competencies serve as fundamental learning goals we believe will prepare our students for success. A Rocky Hill Student is a Navigator, Critical Thinker, Citizen, and Communicator, who is Innovative, Self-Aware, Ethical, and Globally-Minded.
---
Download the free RHS Mobile App!
Download Rocky Hill School's new mobile app from the iPhone App Store or Google Play. This free app is full of useful information and features! Click here to learn more