Header photo: Ashley Lee
Important Notes & Reminders…
Need more information?  Feel free to email Patty Pontarelli

My, How They've Grown!
On behalf of Sue Wood: With the usual growth spurts occurring throughout the school year, please be sure your child has properly fitting gym shoes, so they can comfortably participate in all physical activities.  Thank you for your support!

---
Volunteers Needed
Please contact Sue Wood (swood@rockyhill.org) if you are available to lend a hand at our Jump Rope for Heart event on Friday, February 9. Thank you for your ongoing support!
---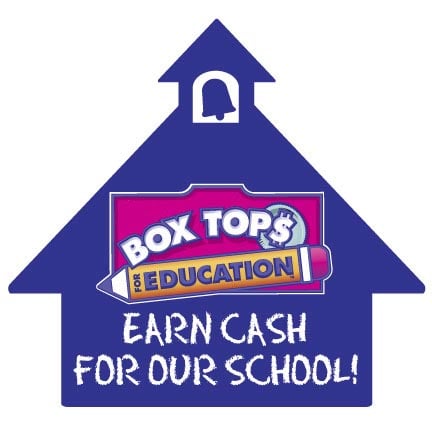 Up for the Challenge? See it and Clip it for RHS!
All box tops collected will be applied to our Lower School spring box tops challenge totals! 

---
Take a Look…

Parents as Learners…
Gain insight into your child's social-emotional and academic experiences.

Social science research points to the impact a self-doubting mindset can have on children and ways teachers, and parents, can foster a healthy shift in thinking…
How to Find Balance When Too Much Doubt Gets in the Way
Though this article focuses on children with ADHD, all would benefit from the recommendations and strategies it highlights…
Helping Kids With ADHD Manage Screen Time

Modeling humility for our children…
How to Hit 'Reset' When You're Having a Bad Day with Your Kids
---
Mindful Moment…
Mindfulness has found a positive, peaceful, and valuable niche within our Lower School community.

The following activities from 7 Fun Ways to Teach Your Kids Mindfulness,
offer parents ideas for incorporating mindfulness at home…
Breathing Buddies
Hand out a stuffed animal to each child (or another small object). If room allows, have the children lie down on the floor and place the stuffed animals on their bellies. Tell them to breathe in silence for one minute and notice how their Breathing Buddy moves up and down, and any other sensations that they notice. Tell them to imagine that the thoughts that come into their minds turn into bubbles and float away. The presence of the Breathing Buddy makes the meditation a little friendlier, and allows the kids to see how a playful activity doesn't necessarily have to be rowdy.
The Squish & Relax Meditation
While the kids are lying down with their eyes closed, have them squish and squeeze every muscle in their bodies as tightly as they can. Tell them to squish their toes and feet, tighten the muscles in their legs all the way up to their hips, suck in their bellies, squeeze their hands into fists and raise their shoulders up to their heads. Have them hold themselves in their squished up positions for a few seconds, and then fully release and relax. This is a great, fun activity for "loosening up" the body and mind, and is a totally accessible way to get the kids to understand the art of "being present."
---
This Week…
Catch a glimpse of what's happening in Lower School!
Admissions Visitors
Monday: 5th grade day visit for 6th grade
Tuesday: 4th grade day visit for 5th grade
Wednesday: 1st grade day visit for 2nd grade & Nursery day visit for Pre-K
Thursday: Pre-K day visit for Kindergarten
Friday: 3rd grade day visit for 3rd grade
---
RHEA this week!
Monday: Felt Crafts 5-8 (3:15-4:30)
Tuesday: Baking & Crafts Grades K-5 (3:15-4:30)
Toy Hack Club Grades 3-5 (3:15-4:30)
Wednesday: Pottery Grades 1-5 (3:15-4:30)
Thursday: Full Steam Ahead Grades 2-5 (3:15-4:30)
Theatre-by-the-Bay Grades 3-5 (3:15-5:00)

---
5th Grade Girls' Lunch Club with Traci Fairchild
Tuesday, January 30
11:45 a.m.-12:15 p.m. | Campbell Conference Room
---
ACE Biweekly Reports
Wednesday, January 31

---
Lower School Gathering
Wednesday, January 31
8:25 a.m.-8:45 a.m. | Perkins Hall Blue Room

---
5th Grade Boys' Lunch Club with Traci Fairchild
Wednesday, January 31
11:45 a.m.-12:15 p.m. | Campbell Conference Room
---
Scripps Spelling Bee (Grades 3-8)
Wednesday, January 31
2:30 p.m.-3:30 p.m. | Location TBA
Details provided by respective Classroom Teachers.
Congratulations and best wishes to our Lower School finalists–3rd grade: Abby Millard and Jack Zito; 4th grade: Sabrina Chen and Jackson Davis; 5th grade: Katie O'Neil, and Choerab Tsultrim, as well as alternates Alexa Laurent (4th) and Patrick Keane (5th)!
---
Preschool Parent Potluck Dinner
& Kids' Pajama/Movie Night
Wednesday, January 31
5:30 p.m.-7:00 p.m. | By-the-Bay Preschool
Details provided by Miss Lisa.

---
5th Grade Guest Speaker, Kristin Urbach '87
Executive Director of the North Kingstown Chamber of Commerce
Thursday, February 1
Ms. Urbach will share her professional experience and help the students develop their RHS Impact Project Proposal presentations.
---
Kindergarten Swim Session II
Friday, February 2
1:30 p.m.-3:00 p.m. | Absolute Fitness, East Greenwich
Contact Sue Wood for details.

---
Looking Ahead…
Save the date, more details to come!
Jump Rope for Heart Culminating Event
Friday, February 9
Details provided by Sue Wood.
During the weeks of January 22nd through February 9th Rocky Hill School students will have the opportunity to participate in jump rope activities (K-5) and the Jump Rope for Heart community service project. This program teaches students the importance of making healthy choices to take care of their hearts, while helping the hearts of others by voluntarily collecting donations for the research and educational programs of the American Heart Association. Donation envelopes with details have been provided, and online program information is available. Feel free to also go to www.heart.org/jump.
---
Submission Deadline for Spring 2018 Artist-In-Residence,
ALEX AND ANI, Design Challenge
Monday, February 12
Participating students across all divisions have been given the opportunity to design and render a 2D charm that represents one of the eight Rocky Hill School student competencies (see Competencies below). The ALEX AND ANI design team will serve as design mentors and judges, and ultimately select the top three designs for each competency.

The Lower School Challenge: Design a charm inspired/influenced by the Rocky Hill School Core Competencies.The top design per competency from grades 3-5 will be chosen and 3D printed into prototypes.This is a voluntary contest open to Rocky Hill students in grades 3 – 5. There is a separate contest for Middle and Upper School students.
Sign up deadline: no later than Tuesday, January 23
Students interested in participating should email Mrs. Dumas (tdumas@rockyhill.org).
Design submission deadline: no later than Monday, February 12
Students may use any medium and will work on this on their own time, not in Art class. All entries must be in a finished form to be considered.
Details available from Trixie Dumas.

---
Sproutel Prototype Project
Monday & Tuesday, February 12 & 13
Details provided by Traci Fairchild.
With an overwhelming response to once again participate in the innovative work of  Hannah Chung, Lower School students representing grades K-5 have been assigned to Focus and/or Prototype Design Groups for the development of an interactive plush toy designed to comfort children experiencing stress. More to come!
---
All-School PTL Evening Meeting
Tuesday, February 13
6:30 p.m.-8:00 p.m. | Flynn Lecture Hall
All parents are encouraged to attend! Hear from Dr. Tracy and other administrators about how Rocky Hill School is "on the move!" There will also be an opportunity for Q&A and lively discussions around all divisions. Childcare will be provided; study space will be available for older students.
---
Rocky Hill School Closed
in Observance of Presidents' Day & Head of School's Holiday
Monday & Tuesday, February 19 & 20
No Classes for Students for Faculty Professional Development Day
Wednesday, February 21
Classes resume Thursday, February 22
---
Rocky Hill School Student Competencies
Rocky Hill School is committed to developing bold learners, prepared to navigate a complex and changing world.
The eight Student Competencies serve as fundamental learning goals we believe will prepare our students for success. A Rocky Hill Student is a Navigator, Critical Thinker, Citizen, and Communicator, who is Innovative, Self-Aware, Ethical, and Globally-Minded.
---
Download the free RHS Mobile App!
Download Rocky Hill School's new mobile app from the iPhone App Store or Google Play. This free app is full of useful information and features! Click here to learn more