Header photo: Charlie Laurent
Important Notes & Reminders…
Need more information?  Feel free to email Patty Pontarelli
---
First Semester Progress Reports
First Semester (September-January) Progress Reports have been emailed to Lower School families. Pertinent benchmark information has been embedded in the written narrative. If additional progress information or clarification is needed, please do not hesitate to reach out to your child's teacher directly.

---
Jump Rope for Heart
On behalf of Sue Wood: During the weeks of January 22nd through February 9th Rocky Hill School students will have the opportunity to participate in jump rope activities (K-5) and the Jump Rope for Heart community service project. This program teaches students the importance of making healthy choices to take care of their hearts, while helping the hearts of others by voluntarily collecting donations for the research and educational programs of the American Heart Association. Donation envelopes with details, as well as online program information, will be provided. Feel free to also go to www.heart.org/jump to begin!
---
Alex and Ani Design Challenge (Grades 3 – 5)
Last Friday, the design team from Rhode Island-based jewelry designers/manufacturers, and our Spring 2018 Artist-In-Residence, Alex and Ani, were on campus to launch our very first design challenge. Students across all divisions will be given the opportunity to design and render a 2D charm that represents one of the eight Rocky Hill School student competencies (see Competencies below). The Alex and Ani design team will serve as design mentors and judges, and ultimately select the top three designs for each competency.

The Lower School Challenge: Design a charm inspired/influenced by the Rocky Hill School Core Competencies.The top design per competency from grades 3-5 will be chosen and 3D printed into prototypes.This is a voluntary contest open to Rocky Hill students in grades 3 – 5. There is a separate contest for Middle and Upper School students.
Sign up deadline: no later than Tuesday, January 23
Students interested in participating should email Mrs. Dumas (tdumas@rockyhill.org).
Design submission deadline: no later than Monday, February 12
Students may use any medium and will work on this on their own time, not in Art class. All entries must be in a finished form to be considered.
Details available from Trixie Dumas.

---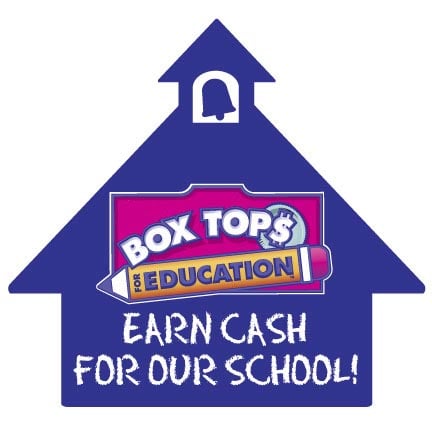 "See it and Clip it for RHS"!
All box tops collected will be applied to our Lower School spring box tops challenge totals!

---
Take a Look…

Parents as Learners…
Gain insight into your child's social-emotional and academic experiences.
The findings of recent scientific studies…
How Reading Increases Your Brain Function and Emotional Intelligence
---
Mindful Moment…
Mindfulness has found a positive, peaceful, and valuable niche within our Lower School community.
Mindful awareness and communication build and maintain relationships…
How Can Mindfulness Help Us Connect to Each Other?

---
This Week…
Catch a glimpse of what's happening in Lower School!
Admissions Visitors
Monday: 5th grade day visit for 6th grade
---
RHEA this week!
Monday: Felt Crafts 5-8 (3:15-4:30)
Tuesday: Baking & Crafts Grades K-5 (3:15-4:30)
Toy Hack Club Grades 3-5 (3:15-4:30)
Wednesday: Pottery Grades 1-5 (3:15-4:30)
Thursday: Full Steam Ahead Grades 2-5 (3:15-4:30)
Theatre-by-the-Bay Grades 3-5 (3:15-5:00)

---
Quarterly Mindfulness Meeting with Center for Resilience
Monday, January 22
---
Please join us!
Lower School PTL Meeting
Learn more about the new Lower School schedule for 2018-2019!
Q & A/Listening Session
Wednesday, January 24
8:15 a.m.-9:15 a.m. | Campbell Conference Room
Additional agenda items include Director of Innovation, Meg Stowe, sharing Lower School innovation experiences; updates on calendar events; and upcoming volunteer opportunities.

---
Lower School Gathering
Wednesday, January 24
8:25 a.m.-8:45 a.m. | Perkins Hall Blue Room

---
Health & Wellness Parent Event: "Prescription for Parents"
Friday, January 26
8:30 a.m.-9:30 a.m. |Flynn Lecture Hall
Join this presentation by the CVS Pharmacists Teach program. The focus of the presentation will be on getting parents and caregivers talking to their children and arming them with knowledge about commonly abused drugs, and how to identify the signs of drug misuse and abuse. It will provide helpful tips and tools parents need to effectively communicate the risks of prescription drugs to their children, and prepares them to answer any difficult questions that may arise during their conversation.
Details provided by Traci Fairchild.

---
Kindergarten Swim Session II
Friday, January 26
1:30 p.m.-3:00 p.m. | Absolute Fitness, East Greenwich
Contact Sue Wood for details.

---
5th Grade Students Invited to Attend
Upper School Girls' Varsity Basketball Game
with the Middle School Girls' Basketball Team
Friday, January 26
4:00 p.m.-5:30 p.m. | Sharpe Gymnasium
Details provided by Caity MacDonald.
---
Looking Ahead…
Save the date, more details to come!
Scripps Spelling Bee (Grades 3-8)
Wednesday, January 31
2:30 p.m.-3:30 p.m. | Location TBA
Details provided by respective Classroom Teachers.
---
Preschool Parent Potluck Dinner
& Kids' Pajama/Movie Night
Wednesday, January 31
5:30 p.m.-7:00 p.m. | By-the-Bay Preschool
Details provided by Miss Lisa.
---
Jump Rope for Heart Culminating Event
Friday, February 9
Details provided by Sue Wood.
---
Sproutel Prototype Project
Monday & Tuesday, February 12 & 13
Details provided by Traci Fairchild.
---
All-School PTL "Town Hall" Evening Meeting
Tuesday, February 13
6:30 p.m.-8:00 p.m. | Flynn Lecture Hall

---
Rocky Hill School Closed
in Observance of Presidents' Day & Head of School's Holiday
Monday & Tuesday, February 19 & 20
No Classes for Students for Faculty Professional Development Day
Wednesday, February 21
Classes resume Thursday, February 22
---
Rocky Hill School Student Competencies
Rocky Hill School is committed to developing bold learners, prepared to navigate a complex and changing world.
The eight Student Competencies serve as fundamental learning goals we believe will prepare our students for success. A Rocky Hill Student is a Navigator, Critical Thinker, Citizen, and Communicator, who is Innovative, Self-Aware, Ethical, and Globally-Minded.
---
Download the free RHS Mobile App!
Download Rocky Hill School's new mobile app from the iPhone App Store or Google Play. This free app is full of useful information and features! Click here to learn more