Header photo: Cheryl Richards (Eva '26)
Our heartfelt wishes to all Lower School families
for a joyous holiday season
and a healthy, peaceful and happy New Year!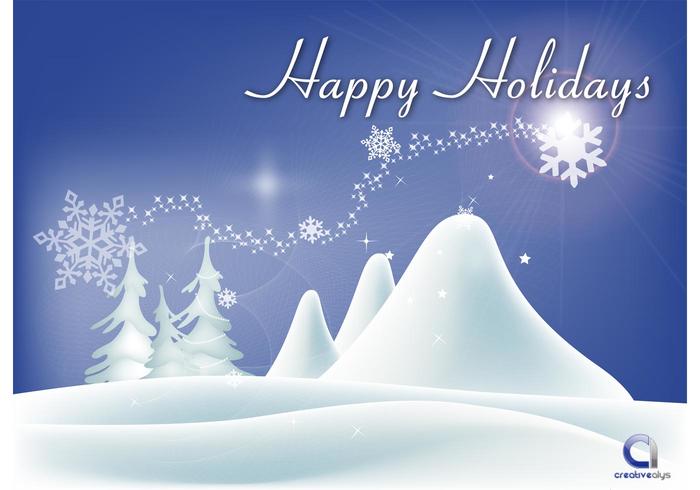 ---
Congratulations, Mini Mariners, on your hard work and perseverance over the last few month and a job well done in today's FLL Robotics tournament!
Special thanks to Coach Charlie Laurent and Assistant Coach Alex Lehouiller.

Important Notes & Reminders…
Need more information?  Feel free to email Patty Pontarelli

Special thanks to all who attended our wonderful Winter Choral Concert, and especially to Emily Serotta and our fabulous singers!  Be on the lookout for photos capturing the highlights of this very special evening.
---
Final Call for Holiday Portraits
New Lower School student portrait orders and reorders are available until Monday, December 11 for a Christmas/holiday delivery.
www.ruthabclegg.com
Go to "Client Gallery"
Choose "Rocky Hill School"
Student's name – password is student's first name
You may also email Ruth at ruthabclegg@gmail.com, and she will email back a direct link.
---

Final Week for Holiday Giving Donations
Unwrapped Lower School holiday giving project donations for  Communities for People, Potter League Animal Shelter , North Kingstown Food Pantry and Crossroads RI Family Shelters will be accepted until Thursday, December  14th. Though our Lower School sponsorships are listed by grade, please feel free to offer donations for any of the following:
Preschool: Potter League Animal Shelter–Wish lists of requested items are available in the Preschool classroom and include animal toys, treats, cleaning supplies, and more.
Kindergarten: North Kingstown Food Pantry–Healthy, kid-friendly packaged snacks (Goldfish, granola bars, etc.)
Grade 1:  Communities for People–Zayon/Male/Age 4  Size 5/6T clothes, age appropriate Legos and toys, books
Grade 2:  Communities for People–Julien/Male /Age 1   Size 18 months clothes, age appropriate toys, books
Grade 3:  Communities for People–Angeliyah/Female /Age 4   Size 4T clothes, anything Disney-related, age appropriate toys, books
Grade 4:  Communities for People–Ethan/Male/Age 3  Size 3T clothes, anything Batman-related, age appropriate toys, books
Grade 5:  Crossroads RI Family Shelters–Diapers & Pull Ups (all sizes, and including opened packages of outgrown sizes put in Ziplock bags labeled with sizes) & toiletries for families
Thank you for your kindness and generosity!
---

Registration is underway for our Winter RHEA Courses!
Click here for details and to register!
Select from the following fantastic after school offerings:
Felt and Wool Crafts
Grades 5-8 | Instructor, Mrs. Sarah Gower, Middle School English teacher
Baking and Crafts
Grades K-5 | Instructors, Mrs. Stephanie Cruff
and Mrs. Caity MacDonald, Lower School Teachers
Toy Hack Club
Grades 3-5 | Instructor, Mr. Eric Wyzga. Lower School Science Teacher
Pottery
Grades 1-5 | Instructor, Mr. Mike Chatterly, Upper School Ceramics Teacher and owner/designer at Pottery Wheel
Space is extremely limited, and due to the specific nature of this RHEA program, early commitment is encouraged. 
Full STEAM Ahead
Grades 2-5 | Instructor, Ms. Holly Babij, Lantern Enrichment Group
Theatre by the Bay
Grades 3-5 | Instructor, Ms. Lisa Reimer, Preschool Teacher
Space is extremely limited, and due to the specific nature of this RHEA program, early commitment is encouraged. 
Art Tastings
Grades 5-12 | Instructor, Ms. Lauren Savoia, MS/US Art Teacher
---
Jackets and Hats and Mittens, Oh My!
Colder temperatures have arrived, so please be sure your child wears appropriate outerwear (seasonal jackets, hats, gloves, etc.) Snow pants and boots will also be needed to enjoy building snow sculptures or simply trekking through the snow! Our expectation is that everything sent from home will be worn at recess and when transitioning to and from different buildings on campus.

---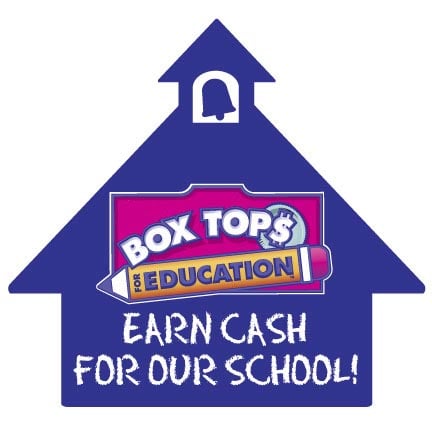 "See it and Clip it for RHS"!
All box tops collected will be applied to our spring box tops challenge totals!

---
Take a Look…

Parents as Learners…
Gain insight into your child's social-emotional and academic experiences.
Use this holiday season and break to reflect on family routines and the positive impact they can have on your child.
Why Family Routines Matter and How to Improve Them
Research shows the link between family routines and a child's physical and social-emotional well-being, as well as the longterm benefits of stable routines.
How to Raise a Voracious Reader:Promoting Literacy with Dinnertime Storytelling, Family Conversation and Books About Food
This article is based on research from the Harvard Graduate School of Education and the Family Dinner Project.
The Power of Using Everyday Routines to Promote Young Children's Language and Social Skills
The simplest daily routine, like bathing, dressing, and brushing teeth, provide the opportunity for teachable moments and positive developmental outcomes.
---
Mindful Moment…
Mindfulness has found a positive, peaceful, and valuable niche within our Lower School community.
Be sure your child continues to engage in a daily mindfulness practice. Yoga is one great way to be present in the moment while gaining many physical and emotional benefits. Join your child in this practice and enjoy a relaxing holiday season together!
More than just a game: Yoga for school-age children
–findings of yoga research out of Harvard Medical School publications
The Science of Storytelling and Yoga
–evidence of how the power of storytelling can be teamed-up with yoga
Cosmic Kids
—online resource offering interactive yoga, mindfulness, and relaxation adventures for children, including combining storytelling and yoga

---
This Week…
Catch a glimpse of what's happening in Lower School!
Admissions Visitors
Wednesday: Nursery day visit
Thursday: Nursery day visit
---
Best wishes, Mini Mariners and Coach Laurent!
RHS Mini Mariners in First Lego League Qualifier Tournament
TODAY! Sunday, December 10
All day team event/Fans welcome 12:00 p.m.-3:00 p.m.
All Saints STEAM Academy, Middletown
Details provided by Charlie Laurent.

---
5th Grade to Participate in Cashtivity Challenge
Monday, December 11
Marissa DePasquale, founder of Cashtivity, will be visiting with 5th grade while they participate in one of Cashtivity's exciting math challenges. Cashtivity is a math-based edTech company aligning math standards to real-world math challenges. Students will complete the challenge and give feedback as part of our partnership with Learn Launch.

---
5th Grade Field Trip to Welcome House Homeless Shelter
to Deliver Holiday Recipe Math Project Treats
Tuesday, December 12
8:30 a.m.-11:30 a.m. | Wakefield
---
3rd, 4th & 5th Grade Field Trip
to Trinity Repertory Company's Production of
A Christmas Carol by Charles Dickens
Thursday, December 15
UPDATED TIME: 8:30 a.m.-12:30 p.m. | Providence
Please remember to have your child bring a bag lunch OR
order an RHS bag lunch by Monday, December 11.
It's a Dress Up Day for students attending this special event!
---
Preschool-5th Grade Holiday Celebrations
Scheduled by Respective Classroom Teachers | In Classrooms
Contact Classroom Teachers or Class Parents for details
---
School-Wide Holiday Sweater Day 
Friday, December 15
Students in all divisions also have the option to participate in the Ugly Sweater Contest
during the Winter Solstice Assembly. Either way, everyone is invited to wear a  holiday (ugly or otherwise) sweater! If your child would like to enter this contest, please contact Patty Pontarelli or Dean of Student Life, Elena Rich.
---
Winter Solstice Assembly
All-School Early Dismissal
Friday, December 15
11:00 a.m.-12:00 p.m. | Campbell Center
Providence and South County/Aquidneck Island Bus Departure at noon.
UPDATE: Coventry, West Warwick, and Warwick busses will also be in service, departing at noon.  Parents using the East Greenwich bus service must contact their office at 884-1552 directly to let them know if your child will be needing bus service at pick-up that day, as well.
Please note that there is no Extended Day on this day. All students will be dismissed at noon from the usual pick-up locations.

---
Looking Ahead…
Save the date, more details to come!
No Classes at RHS for Winter Break
(Modified schedule for Administrators and Staff)
Monday, December 18-Tuesday, January 2
---
RHS Classes Resume
Wednesday, January 3
---
The Rocky Hill School Core Competencies
Our Graduates are Bold Learners,
Prepared to Navigate a Complex and Changing World.
A Rocky Hill Student is a
Navigator,
Critical Thinker,
Citizen,
and Communicator,
who is
Innovative,
Self-Aware,
Ethical,
and Globally-Minded.
---
Download the free RHS Mobile App!
Download Rocky Hill School's new mobile app from the iPhone App Store or Google Play. This free app is full of useful information and features! Click here to learn more