Header photo: Trixie Dumas
Important Notes & Reminders…
Need more information?  Feel free to email Patty Pontarelli
'Tis the Season
With colder temperatures heading our way, please be sure your child arrives to school with appropriate outerwear (seasonal jackets, hats, gloves, etc.) Snow pants and boots will also be needed to enjoy building snow sculptures or simply trekking through the snow!

Holiday Portrait Deadline
New Lower School student portrait orders and reorders are available up until December 10 for a Christmas/holiday delivery. http://www.ruthabclegg.com/ 

---
Holiday Giving Projects are Underway! 
Lower School is participating in the school-wide Communities for People project to collect holiday wish list items for underprivileged children and teens. We will also be supporting the Potter League Animal Shelter , the North Kingstown Food Pantry and Crossroads RI Family Shelters.
All unwrapped donations will be accepted through Thursday, December  14th. Though our Lower School sponsorships are listed by grade, please feel free to offer donations for any of the following:
Preschool: Potter League Animal Shelter–Wish lists of requested items are available in the Preschool classroom and include animal toys, treats, cleaning supplies, and more.
Kindergarten: North Kingstown Food Pantry–Healthy, kid-friendly packaged snacks (Goldfish, granola bars, etc.)
Grade 1:  Communities for People–Zayon/Male/Age 4  Size 5/6T clothes, age appropriate Legos and toys, books
Grade 2:  Communities for People–Julien/Male /Age 1   Size 18 months clothes, age appropriate toys, books
Grade 3:  Communities for People–Angeliyah/Female /Age 4   Size 4T clothes, anything Disney-related, age appropriate toys, books
Grade 4:  Communities for People–Ethan/Male/Age 3  Size 3T clothes, anything Batman-related, age appropriate toys, books
Grade 5:  Crossroads RI Family Shelters–Diapers & Pull Ups (all sizes, and including opened packages of outgrown sizes put in Ziplock bags labeled with sizes) & toiletries for families
Thank you for your kindness and generosity!

---
"See it and Clip it for RHS"!
All box tops collected will be applied to our spring box tops challenge totals!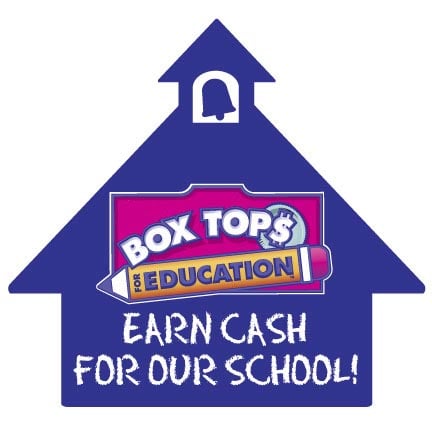 ---
Take a Look…

Parents as Learners…
Gain insight into your child's social-emotional and academic experiences.
Whether highlighting a favorite item from home, a special experience, or a teachable moment, sharing is an integral part of a Lower School student's day and valued for its many benefits. Learn how sharing is incorporated into classroom Morning Meetings and the skills that are developed.
Responsive Classroom: Sharing Leads to Learning
---
Mindful Moment…
Mindfulness has found a positive, peaceful, and valuable niche within our Lower School community.
As part of our commitment to mindfulness education, Shannon Smith, School Integration Specialist at Center for Resilience, will spend time on Monday observing faculty integrating mindfulness practices into their classroom routines and/or lessons. We are thrilled have this valuable partnership with Center for Resilience!

---
This Week…
Catch a glimpse of what's happening in Lower School!
Admissions Visitors
Tuesday: 5th/6th grade day visit & additional parent interview for 5th grade
Wednesday: 3rd grade day visit
---
RHS Mini Mariners Team Meeting
Monday, December 4 & Wednesday, December 6
3:15 p.m.-4:30 p.m. | Charlie Laurent's Classroom

---
ACE Parent Gathering: Comprehension Strategies For All Ages
Wednesday, December 6
3:00 p.m.-4:00 p.m. | ACE Building
---
4th Grade PBL Project Presentation Luncheon with Smith's Castle Staff
Wednesday, December 6
11:45 a.m.-1:00 | Campbell Center & Ideal Lab
---
Winter Choral Concert: Grades 3-12
Thursday, December 7
6:30 p.m. | Campbell Center
Details provided by Miss Emily.
Arrival: Grades 3-5 students should arrive at 6:15pm and report to the band room for a group warmup.
Dress: Lower School Dress Up Day attire

---
Kindergarten Session I Swim Class
Friday, December 1
1:30 p.m.-3:00 p.m. | Absolute Fitness, East Greenwich
---
Looking Ahead…
Save the date, more details to come!
RHS Mini Mariners in First Lego League Qualifier Tournament
Sunday, December 10
All day team event/Fans 12:00 on | All Saints STEAM Academy, Middletown
Best wishes, Mini Mariners and Coach Laurent!
---
Winter Solstice Assembly
All-School Early Dismissal
Friday, December 15
11:00 a.m.-12:00 p.m. | Campbell Center
Early Bus Departure
No Extended Day

---
No Classes at RHS for Winter Break
(Modified schedule for Administrators and Staff)
Monday, December 18-Tuesday, January 2
Classes Resume
Wednesday, January 3
---
The Rocky Hill School Core Competencies
Our Graduates are Bold Learners,
Prepared to Navigate a Complex and Changing World.
A Rocky Hill Student is a
Navigator,
Critical Thinker,
Citizen,
and Communicator,
who is
Innovative,
Self-Aware,
Ethical,
and Globally-Minded.
---
Download the free RHS Mobile App!
Download Rocky Hill School's new mobile app from the iPhone App Store or Google Play. This free app is full of useful information and features! Click here to learn more