Header photo: Rob Lee
Though a short week, our Lower School will be overflowing with warmth and gratitude as we share learning experiences with our students, welcome special Grandfriends, and prepare for our Thanksgiving break with family and friends. Thank you for providing us the opportunity to spend each day with your children, and for the support you offer in so many ways.  We wish you all a wonderful Thanksgiving!
 

---
Important Notes & Reminders…
Need more information?  Feel free to email Patty Pontarelli

Only a Few Slots Left for Grandfriends' Day Refreshments!
Are you able to contribute refreshments for our Grandfriends' Day guests?
Click the link to sign-up. Grandfriends' Day Sign Up Genius
Thank you for your ongoing support!
---
"See it and Clip it for RHS"!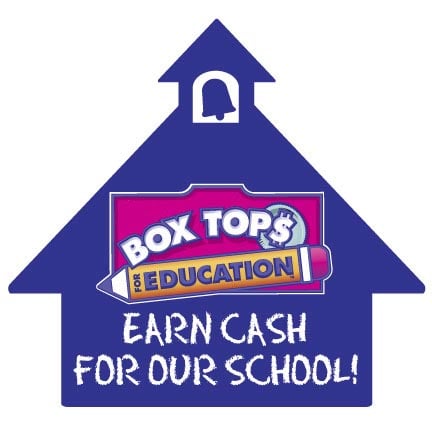 Thanksgiving-themed box tops collection sheets may be returned when complete. Loose box tops are also welcome!

---
Holiday Portrait Deadline
Lower School student portraits ordered from Ruth Clegg were sent home this past Friday.  New orders and reorders are available up until December 10 for a Christmas/holiday delivery. http://www.ruthabclegg.com/  
---
Upcoming Holiday Giving Projects
Lower School will be participating in the school-wide Communities for People project to collect holiday wish list items for underprivileged children and teens. Details for children we will be sponsoring will be included in the next LSWA.
Our By-the-Bay Preschool is sponsoring its annual collection for the Potter League Animal Shelter.  Wish lists of requested items are available and include animal toys, treats, cleaning supplies, and more.

---
Take a Look…

Parents as Learners…
Gain insight into your child's social-emotional and academic experiences.
On behalf of RHS Director of Diversity, Matt Gnolfo…
Some thoughtful pieces on how to educate and dismantle Americanized norms around Thanksgiving.
Teaching About Thanksgiving in a Multicultural Society
Rethinking Thanksgiving: Myths & Misgivings

---
Mindful Moment…
Mindfulness has found a positive, peaceful, and valuable niche within our Lower School community.

Mindfulness offers us the opportunity to pause and observe what's happening in the present moment.  It generates an awareness of ourselves and our lives that may be easily overlooked during the hustle and bustle of daily schedules, yet may prove to be moments we are grateful for experiencing. Take a mindful moment to offer gratitude to yourself, others, and all that surrounds you. Here are a couple of gratitude activities your children may enjoy, as well!
Gratitude Scavenger Hunt
Mindfulness for Children-Gratitude Tree for Thanksgiving
---
This Week…
Catch a glimpse of what's happening in Lower School!

Rocky Hill Enrichment Academy (RHEA) Courses
Monday: Soccer (Grades K-5) with Stephanie Cruff  

---
Admissions Visitors
Monday: 2nd grade parent tour
---
Lower School Grandfriends' Day
Tuesday, November 21
Usual start time for Lower School students & faculty
Grandfriends arrive 9:00 a.m. | Campbell Center
GrandFriends Day is an annual Lower School tradition that brings generations of relatives and friends together for a morning of special classroom activities as well as a musical performance by our Lower School students. It's truly a heartwarming event!
It's a Dress Up Day!
As stated in our Lower School Student/Parent Handbook:
Certain occasions call for more formal attire than usual, and all Lower School students should be ready to comply with requests for a "dress up" day. For example, blazers and ties, skirts, dresses or dress pants and blouses, and "dress" shoes (rather than sneakers) may be requested for certain events. 
It's an Early Lower School Dismissal Day!
All Lower School students will return to their respective classrooms in Preschool or Perkins Hall immediately following the Grandfriends' Day musical performance (approximately 11:00 a.m.) and dismissed from these locations only. Please note: There will be no Extended Day or bus service available to Lower School students on this day.
Also, please notify the Classroom Teacher if your child will be dismissed to his/her Grandfriend.

---
Rocky Hill School Closed for Thanksgiving Break
Wednesday-Friday, November 22-23
---
Looking Ahead…
Save the date, more details to come!

Winter Instrumental Concert: Grades 5-12
Featuring our 5th Grade Band!
Thursday, November 30
7:00 p.m. | RHS

---
Winter Choral Concert: Grades 3-12
Thursday, December 7
7:00 p.m. | RHS
---
Winter Solstice Assembly
All-School Early Dismissal
Friday, December 15
11:00 a.m.-12:00 p.m. | Campbell Center
Early Bus Departure
No Extended Day

---
Rocky Hill School Closed for Winter Break
Monday, December 18-Tuesday, January 2
Classes Resume
Wednesday, January 3
---
The Rocky Hill School Core Competencies
Our Graduates are Bold Learners,
Prepared to Navigate a Complex and Changing World.
A Rocky Hill Student is a
Navigator,
Critical Thinker,
Citizen,
and Communicator,
who is
Innovative,
Self-Aware,
Ethical,
and Globally-Minded.
---
Download the free RHS Mobile App!
Download Rocky Hill School's new mobile app from the iPhone App Store or Google Play. This free app is full of useful information and features! Click here to learn more