Header photo: Mrs. P
Important Notes & Reminders…
Need more information?  Feel free to email Patty Pontarelli

Volunteers needed for Grandfriends' Day Refreshments
Are you able to contribute refreshments for our Grandfriends' Day guests? Click the link below for details, and thank you for your ongoing support!
Grandfriends' Day Sign Up Genius
---
Supporting Community Service Projects Around Campus
Final call for the Interact Club Halloween Candy Drive to support our troops overseas. Please bring any extra candy in Ziploc bags, and place them in the bucket outside Mrs. P's office in Perkins. Thank you for your generosity!
---
Lower School Box Tops Collection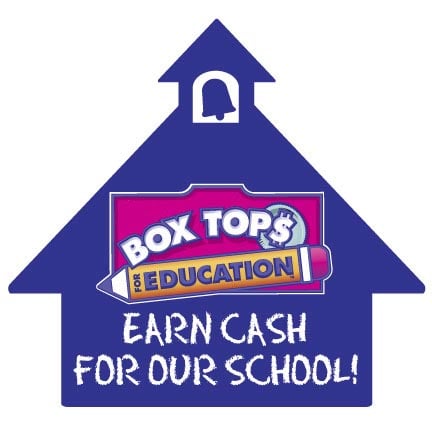 "See it and Clip it for RHS"!  Thanksgiving-themed collection sheets have been distributed and may be returned when complete. Loose box tops are also welcome!
---
Take a Look…

Parents as Learners…
Gain insight into your child's social-emotional and academic experiences.
A Classroom Full of Risk Takers
Fear of imperfection, or making mistakes can begin at an early age.  See how teachers demystify failure and mistakes by creating a "safe" environment that encourages risk taking and fosters growth. Consider how this can be applied outside the school-setting, as well!
Click here 
Mistakes Were Made
And When They Are Made in the Classroom? Even Better…an article from HARVARD Ed. MAGAZINE that discusses the importance of having our children, and students, understand that making mistakes is part of the learning process.
Click here
---
Mindful Moment…
Mindfulness has found a positive, peaceful, and valuable niche within our Lower School community.

Mindfulness and Neural Integration
TedxTalks features Daniel Siegel, MD, Clinical Professor of psychiatry at UCLA, Co-Director of Mindful Awareness Research Center, and Executive Director of Mindsight Institute, discussing how reflection and relationships develop resilience in children and the impact these "3 R's" have on the brain.
Click here
---
This Week…
Catch a glimpse of what's happening in Lower School!

Rocky Hill Enrichment Academy (RHEA) Courses
Tuesday: Bike Club (Grades 3-5) with Eric Wyzga &
Soccer (Grades K-5) with Stephanie Cruff  

---
Admissions Visitors
Tuesday: Pre-kindergarten half day visit
Wednesday: 4th grade full day visit
---
Lower School Parent Conferences
If you haven't already done so, please be sure to schedule your parent conference with Classroom Teachers.  If you would like to also meet with a Virtuoso, please contact them directly.
---
RHS Faculty Professional Development Day
No Classes for Students
Monday, November 13
---
5th Grade Girls' Lunch Group with Traci Fairchild
Tuesday, November 14
Lower School Lunch | Campbell Conference Room
---
5th Grade Boys' Lunch Group with Traci Fairchild
Wednesday, November 14
Lower School Lunch | Campbell Conference Room
---
RHS Mini Mariners Team Meeting
Wednesday, November 15
3:15 p.m.-4:30 p.m. | Charlie Laurent's Classroom
---
4th Grade Field Trip to North Kingstown High School
Trunk Show Presentation of Smith's Castle PBL Project
Thursday, November 16
8:30 a.m.-11:00 a.m. | North Kingstown
---
5th Grade Student & Parent Preview Night in Middle School
Thursday, November 16
5:30 p.m.-8:00 p.m. | Beginning with dinner in Campbell Center
RSVP here!
---
5th & 6th Grade Field Trip to the viewing of Wonder
Friday, November 17
9:00 a.m.-12:30 p.m. | Showcase Cinema, East Greenwich
---
Kindergarten Session I Swim Classes
Friday, November 17
1:30 p.m.-3:00 p.m. | Absolute Fitness, East Greenwich
Details provided by Sue Wood
---
Looking Ahead…
Save the date, more details to come!

Lower School Grandfriends' Day
Tuesday, November 21
9:00 a.m.-approximately 11:00 a.m. | Begins in the Campbell Center
It's a Dress Up Day!  Please refer to the dress code section of the Lower School Student/Parent Handbook for details.
GrandFriends Day is an annual Lower School tradition that brings generations of relatives and friends together for a morning of special classroom activities as well as a musical performance by our Lower School students. It's a truly a heartwarming event!
Early Lower School Dismissal Day 
Dismissal immediately following the Grandfriends' Day musical performance
Please notify the respective Classroom Teacher if your child will be dismissed to his/her Grandfriend.
---
Rocky Hill School Closed for Thanksgiving Break
Wednesday-Friday, November 22-23

---
Winter Instrumental Concert: Grades 5-12
Featuring our 5th Grade Band!
Thursday, November 30
7:00 p.m. | RHS

---
Winter Choral Concert: Grades 3-12
Thursday, December 7
7:00 p.m. | RHS

---
Winter Solstice Assembly
All-School Early Dismissal
Friday, December 15
11:00 a.m.-12:00 p.m. | Campbell Center
---
The Rocky Hill School Core Competencies
Our Graduates are Bold Learners,
Prepared to Navigate a Complex and Changing World.
A Rocky Hill Student is a
Navigator,
Critical Thinker,
Citizen,
and Communicator,
who is
Innovative,
Self-Aware,
Ethical,
and Globally-Minded.
---
Download the free RHS Mobile App!
Download Rocky Hill School's new mobile app from the iPhone App Store or Google Play. This free app is full of useful information and features! Click here to learn more