Header photo: Sarah Marcus
Important Notes & Reminders…
Need more information?  Feel free to email Patty Pontarelli

Supporting Community Service Projects Around Campus
On behalf of the Upper School Interact Club…
"Interact Club is holding a Halloween Candy Drive to support our troops overseas. Please bring any extra candy in Ziploc bags, and place them in the boxes located in Flynn, Perkins, and Hale. Thank you for your generosity!"

Middle School students are collecting cat and dog food for area animal shelters.
A collection bin is located in Perkins Hall.
---
Lower School Box Tops Collection Continues!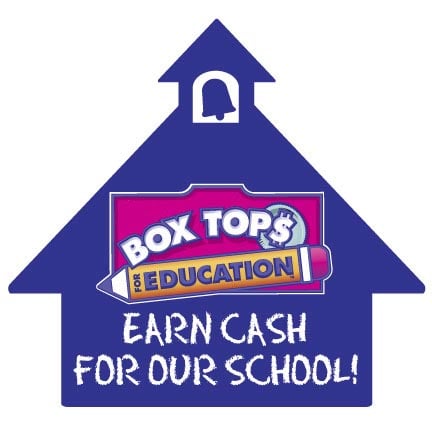 Lower School students are asked to continue to "See it and Clip it for RHS" as they begin collecting Box Tops toward our Spring Box Tops Challenge (more details to come!) Thanksgiving-themed collection sheets will be distributed and may be returned when complete Click here to learn more about Box Tops for Education.
---
On Behalf of Director of Diversity, Matt Gnolfo
Community Discussion
Why Conversations About Race Matter
by Dr. Beverly Daniel Tatum
Thursday, November 9 | The Gordon School
//www.gordonschool.org/btatum

---
It's RSVP Time for Grandfriends' Day!
Invitations have been distributed, and we are excited to see the responses arrive each day! Please be sure your child's Grandfriend responds that he/she will be joining us for this special Lower School tradition. If you know of a Grandfriend who has not yet registered, please click here to register on-line!
---
Take a Look…

Parents as Learners…
Gain insight into your child's social-emotional and academic experiences.
Neuroscientist, Nadine Gaab, and her team of researchers at Boston Children's Hospital Gaab Lab for Developmental Neuroscience, study the affects of family literacy practice on dyslexia.
Reading to Rewire

---
Mindful Moment…
Mindfulness has found a positive, peaceful, and valuable niche within our Lower School community.

Interested in creating your own mindfulness library? Here's a list of mindfulness
resources to get you started.
For Adults (& Older Children)
Teaching Mindfulness Skills to Kids and Teens –Dr. Christopher Willard, Ph.D
Mindful Games: Sharing Mindfulness and Meditation with Children, Teens and Families –Susan Kaiser Greenland
How to Walk (Mindful Essentials) –Thich Nhat Hanh
How to Relax (Mindful Essentials) –Thich Nhat Hanh
How to Sit (Mindful Essentials) –Thich Nhat Hanh
Mindful Games: Sharing Mindfulness and Meditation with Children, Teens and Families –Susan Kaiser Greenland
A Still Quiet Place/A Still Quiet Place for Teens –Amy Saltzman M.D.
Breathe, Chill: A Handy Book of Games and Techniques Introducing Breathing, Meditation and Relaxation to Kids and Teens –Lisa Roberts
For Younger Children
A World of Pausabilities: An Exercise in Mindfulness –Frank Sileo, PhD
Sitting Still Like a Frog: Mindfulness Exercises for Kids (and Their Parents) –Eline Snel
Master of Mindfulness: How to Be Your Own Superhero in Times of Stress –Laurie Grossman
A Handful of Quiet –Thich Nhat Hanh
What Does It Mean To Be Present? –Rana DiOrio
Silence –Lemniscates
The Lemonade Hurricane: A Story of Mindfulness and Meditation –Licia Morelli
Mindful Monkey, Happy Panda –Lauren Alderfer
Peaceful Piggy Meditation –Kerry Lee Maclean
Mind Bubbles: Exploring mindfulness with kids –Heather Krantz
---
This Week…
Catch a glimpse of what's happening in Lower School!

Rocky Hill Enrichment Academy (RHEA) Courses
Monday: Bike Club (Grades 3-5) with Eric Wyzga &
Soccer (Grades K-5) with Stephanie Cruff  
Tuesday: Basketball (Grades 3-5) with Caity MacDonald

---
Admissions Visitors
Monday: 5th/6th Grade full day visit
Tuesday: 4th Grade full day visit
Wednesday: Nursery half day visit
---
Lower School Parent Conferences
Weeks of 11/6 & 11/13
If you haven't already done so, please be sure to schedule your parent conference with Classroom Teachers.  If you would like to also meet with a Virtuoso, please contact them directly.
---
RHS Mini Mariners Team Meeting
Monday, November 6 & Wednesday, November 8
3:15 p.m.-4:30 p.m. | Charlie Laurent's Classroom
---
Bring a Friend to School Day
Tuesday, November 7
Lower School (K-5) students are welcome to invite a friend, in the same grade, to join them at RHS for the day. Contact Sarah Taylor in our Admission Office with any questions.
---
ACE Biweekly Reports
Wednesday, November 7

---
Lower School Gathering (Students & Faculty)
Wednesday, November 7
8:25 a.m.-8:45 a.m. | Perkins Hall

---
Kindergarten Field Trip to
Sachuest Point National Wildlife Refuge
Wednesday, November 7
9:00 a.m.-2:00 p.m. | Middletown
Details provided by Sarah Marcus
Click here to learn about Sachuest Point
---
4th Grade Field Trip to R.I. State Archives
Wednesday, November 7
8:30 a.m.-2:30 p.m. | Providence
Click here to learn about the RI State Archives

---
Veteran's Day Ceremony
Thursday, November 8
11:00 a.m.-11:30 a.m. | Sharpe Gymnasium
If you know of a veteran from any branch of the armed services who would
like to participate, please contact Patty Pontarelli.
---
Rocky Hill School Closed in Observance of Veteran's Day
Friday, November 10

---
Looking Ahead…
Save the date, more details to come!

Rocky Hill Faculty Professional Development Day
No Classes for RHS Students
Monday, November 13

---
5th Grade Preview Night in Middle School
Thursday, November 16
5:30 p.m.-8:00 p.m. | Begins with dinner in the Campbell Center
RSVP here!
---
Lower School Grandfriends' Day
Early Dismissal Day in Lower School
Tuesday, November 21
9:00 a.m.-11:30 p.m. | Begins in the Campbell Center
GrandFriends Day is an annual Lower School tradition that brings generations of relatives and friends together for a morning of special classroom activities as well as a musical performance by our Lower School students. It's a truly a heartwarming event!
---
Rocky Hill School Closed for Thanksgiving Break
Wednesday-Friday, November 22-23
---
The Rocky Hill School Core Competencies
Our Graduates are Bold Learners,
Prepared to Navigate a Complex and Changing World.
A Rocky Hill Student is a
Navigator,
Critical Thinker,
Citizen,
and Communicator,
who is
Innovative,
Self-Aware,
Ethical,
and Globally-Minded.
---
Download the free RHS Mobile App!
Download Rocky Hill School's new mobile app from the iPhone App Store or Google Play. This free app is full of useful information and features! Click here to learn more