Header photo: Rob Lee
Important Notes & Reminders…
Need more information?  Feel free to email Patty Pontarelli

A Boo-tiful Day!


Preschool handprint vampires
Our Lower School community had wonderful Halloween festivities on Friday thanks to all who put incredible time and effort into each activity. It was terrific seeing so many families represented at our Halloween parade! Special thanks to Sue Wood and the volunteers who transformed our gymnasium into a fabulous Healthy Haunted House, as well as our Class Parents and all who contributed refreshments for our class celebrations. 
Be sure to click the links to view great photos courtesy of Rob Lee and Peter Hanney. Thank you both!
Lower School Halloween Photos by Peter Hanney
Healthy Haunted House & Miscellaneous Lower School Photos by Rob Lee

---
Lower School Exceeds its Fall Box Tops Challenge!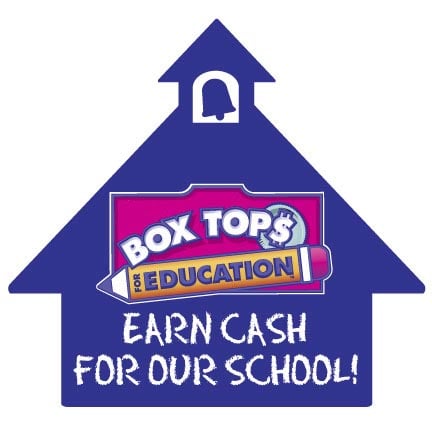 Lower School students have collected 2300 box tops, exceeding their goal by 300 box tops!  Thank you to all families who contributed. As promised, each Lower School student will receive a special Halloween "treat" this Tuesday, October 31. Special thanks to Alaka Catallozzi for coordinating  this fundraising effort. Details of the Spring Box Tops Challenge will be announced shortly, so continue to See it and Clip it for RHS! Click here to learn more.
---
It's RSVP Time for Grandfriends' Day!
Invitations have been distributed, and we are excited to see the responses arrive each day! Please be sure your child's Grandfriend responds that he/she will be joining us for this special Lower School tradition. If you know of a Grandfriend who has not yet registered, please click here to register on-line!
---
Is Your Child Going to Absent, Tardy, or Dismissed Early?
Parents are asked to please use attendance@rockyhill.org to report any attendance information (absences, tardies, early dismissal, etc.). This link will notify Lisa Goulden, and others needing to access this information for our attendance records. For Lower School students, please continue to copy Patty Pontarelli, as well.
---
Parents Access RHS Wireless Network
The Rocky Hill Guest wireless network is available for parents to use. The password is Welcome!.
---
Take a Look…

Parents as Learners…
Gain insight into your child's social-emotional and academic experiences.

If your child's "masterpieces" seem unintentional and possessing little depth or creativity, consider what research has revealed.
The Hidden Meaning of Kids' Shapes and Scribbles
---
Mindful Moment…
Mindfulness has found a positive, peaceful, and valuable niche within our Lower School community.

With an emphasis on decreasing anxiety and promoting happiness, the article, Mindfulness for Children recently appeared in the Well section of the New York Times. Explore further by clicking the links pertinent to Young Children and Older Children, from which the following mindful activities were shared.
---
This Week…
Catch a glimpse of what's happening in Lower School!

Rocky Hill Enrichment Academy (RHEA) Courses
Monday: Bike Club (Grades 3-5) with Eric Wyzga &
Soccer (Grades K-5) with Stephanie Cruff  
Please Note: There is no Basketball (Grades 3-5) with Caity MacDonald due to Halloween. A make-up class is scheduled for Tuesday, November 7.

---
Admissions Visitors
Monday: Pre-Kindergarten full day visit
Tuesday: Nursery and Kindergarten parent tours
Thursday: Kindergarten parent tour
---
RHS Mini Mariners Team Meeting
Monday, October 30 & Wednesday, November 1
3:15 p.m.-4:30 p.m. | Charlie Laurent's Classroom
---
5th Grade Girls' Lunch Group with Traci Fairchild
Tuesday, October 31
Lower School Lunch | Campbell Conference Room
---
Happy Halloween!
Tuesday, October 31
Lower School students will not be wearing costumes  to school today.
It will also be a NO HOMEWORK NIGHT! Enjoy an evening of safe family fun!
---
5th Grade Boys' Lunch Group with Traci Fairchild
Wednesday, November 1
Lower School Lunch | Campbell Conference Room
---
1st Grade Field Trip to Roger Williams Park Zoo
Friday, November 3
9:00 a.m.-2:30 p.m. | Providence
---
Looking Ahead…
Save the date, more details to come!

Lower School Parent Conferences
Weeks of 11/6 & 11/13
If you haven't already done so, please be sure to schedule your parent conference with Classroom Teachers.  If you would like to also meet with a Virtuoso, please contact them directly.
---
Bring a Friend to School Day
Tuesday, November 7
Guest parents/guardians should complete this form by Friday, November 3, 2017. Contact Sarah Taylor in our Admission Office with any questions.
---
Veteran's Day Ceremony
Thursday, November 8
11:00 a.m.-11:30 a.m. | Sharpe Gymnasium
If you know of a veteran from any branch of the armed services who would
like to participate, please contact Patty Pontarelli.
---
Rocky Hill School Closed in Observance of Veteran's Day
Friday, November 10

---
Rocky Hill Faculty Professional Development Day
No Classes for RHS Students
Monday, November 13

---
5th Grade Preview Night in Middle School
Thursday, November 16
5:30 p.m.-8:00 p.m. | Begins with dinner in the Campbell Center
---
Lower School Grandfriends' Day
Early Dismissal Day in Lower School
Tuesday, November 21
9:00 a.m.-11:30 p.m. | Begins in the Campbell Center
GrandFriends Day is an annual Lower School tradition that brings generations of relatives and friends together for a morning of special classroom activities as well as a musical performance by our Lower School students. It's a truly a heartwarming event!
Rocky Hill School Closed for Thanksgiving Break
Wednesday-Friday, November 22-23
---
The Rocky Hill School Core Competencies
Our Graduates are Bold Learners,
Prepared to Navigate a Complex and Changing World.
A Rocky Hill Student is a
Navigator,
Critical Thinker,
Citizen,
and Communicator,
who is
Innovative,
Self-Aware,
Ethical,
and Globally-Minded.
---
Download the free RHS Mobile App!
Download Rocky Hill School's new mobile app from the iPhone App Store or Google Play. This free app is full of useful information and features! Click here to learn more